Dazza's crazy friends
Daryl turns up in numerous guises dependent on the audience. Colours available range from squeaky clean to light blue. After 30 years in a comedy duo (Novak 'n' Good), Daz has now adopted a range of solo comedy characters .... including himself! Watch out for Merv from Moriarty (left) or Beryl Crust, the bowling lady. Beryl recently supported Tasmania's volunteer fire-fighters - check her out by clicking on the Beryl from Bowls button below:
Powered by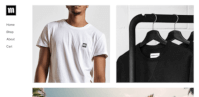 Create your own unique website with customizable templates.